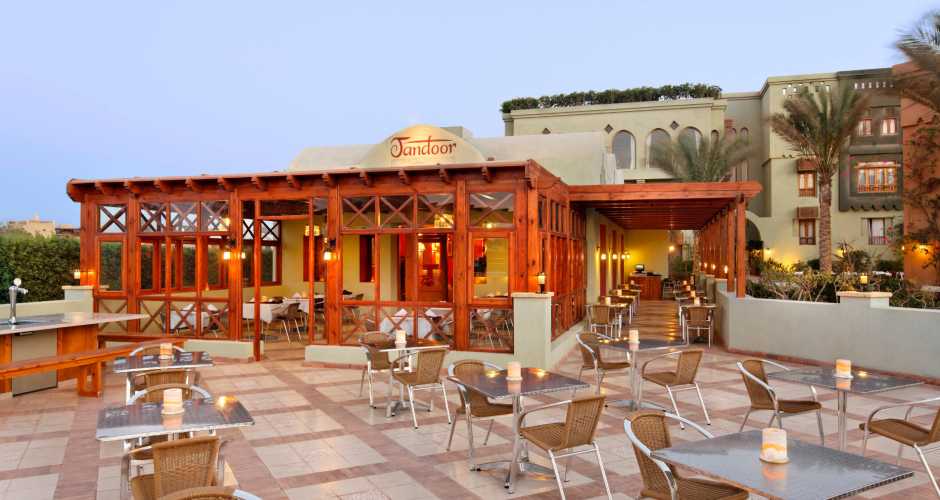 El Gouna Hotels
How about visiting Egypt? Get great deals on hotels in Egypt when you book last minute.El gouna tours & offers are here. Book online and save up enjoy staying in El gounavwith best Hotels .Villas ,Chalets or Flats in El Gouna , also, we provide transfer service across all hotels and Airports in Egypt, Book your Hotel in Egypt online with El Gouna tours. cheaper than any Booking, No Reservation Costs. Great Rates. Best Price Guarantee, Read Real Guest Reviews. Villas. Hotels. Hostels. Save 10% with Genius. Bed and Breakfasts. We speak your language. Types: Hotels, Apartments, Villas.Guest Houses, Stay with Locals
5 Stars Hotels
Enjoy Five Stars El Gouna Hotels with Transfer service With El Gouna Tours, The 5-star hotels that guests love in El Gouna . Ancient Sands Golf Resort . Mövenpick Resort & Spa El GounaSheraton Miramar Resort El Gouna Steigenberger Golf Resort El Gouna, Book your Hotel in El Gouna Resort online. No reservation costs. Great rates. Read Real Guest Reviews. We speak your language. Hotels.Motels. Hostels. Bed and Breakfasts. Save 10% with Genius. Villas. Types: Hotels, Apartments, Villas.
Ancient Sands Golf Resort
About The Hotel
A five-star desert oasis, Ancient Sands Golf Resort is perched on top of a 40-foot hill that looks over the shimmering lagoons with azure waters of the Red Sea as the backdrop. Surrounded by Egypt's vast desert plains and overlooking the hotel's impressive 9-hole Karl Litten Golf Course, Ancient Sands Golf Resort mirrors the harmony between the sea, desert and greenery, incorporating them all in one place.
Desert Oasis on the Red Sea
The resort achieves the perfect marriage between Mediterranean chic and traditional Nubian designs. The white tones of the grand façade are complimented by wood and stone accents, with intricately designed domes and arches, forming an authentic luxury abode. Stepping into the spacious lobby, guests are met with warm beige tones, detailed arches and hanging lanterns that resemble a royal Egyptian palace.
A home away from home, Ancient Sands Golf Resort houses more than 140 guestrooms, residences and villas that welcome guests on a Bed Only or Bed and Breakfast basis. Upgrading the meal plan to All-Inclusive is available at the reception. The five-star resort's stunning living spaces range from deluxe hotel rooms to four-bedroom townhouses perfect for friends and family looking for an intimate experience.
Luxury Golf Resort Facilities
A serene alcove away from all the noise but close enough for guests to explore the thriving town's attractions and El Gouna nightlife, Ancient Sands Golf Resort is home to five pools -two of which are infinity pools that provide a wide view over El Gouna, outdoor Jacuzzi, and a beauty salon as well as diverse restaurants and bars that offer rich cuisine and handcrafted drinks, including a sophisticated lounge. The five-star resort also features a well-equipped meeting room and offers distinct wedding packages for scenic events, as well as two accessible rooms for guests with reduced mobility. For guests looking to unwind by the open sea, the hotel offers access to Marina Beach with shuttle buses available.
Location
Although located minutes away from the town's attractions, Ancient Sands Golf Resort also opts as the perfect hideaway for those seeking serenity.
Take a left at the first roundabout on El Gouna Entrance road and keep going following Abu Tig Marina signs. After the TUB Campus, turn left towards Tawila and Ancient Sands Resort, and you will find the five-star resort down the road.
Mövenpick Resort & Spa El Gouna
About The Hotel
A five-star retreat in a prime waterfront location with a private beach stretching over 1,500-meters, Mövenpick Resort & Spa brings Swiss elegance to the Red Sea. This upscale resort offers exclusive watersport activities, exquisite dining options and invigorating spa treatments in complete seclusion, while providing shuttle buses to El Gouna's nightlife spots, famed attractions, laid-back cafes and entertainment venues for those seeking to experience the town's vibrant lifestyle.
A Swiss Haven on the Red Sea
Mövenpick Resort & Spa is home to 420 spacious rooms with stunning views of the crystal blue sea, scenic lagoons and every-growing gardens, offering its guests advanced modern amenities for the upmost pampering and comfort. The entire resort is equipped for wheelchairs, with 15 accessible rooms, as well as on-site kids clubs, a diving center, kitesurfing station and a fully-equipped conference center for 500 attendees, ensuring that everyone enjoys the waterfront destination, from couples and groups to sports-enthusiasts and families.
Unmatched Five-Star Holiday Experience
The extensive hotel grounds are also home to infinity pools, a health club and a beauty salon, with impressive landscaping that beautifully compliments the brick and blue exterior, transporting you to a seaside resort. Stepping into the vast lobby, the clear Mediterranean architecture is visible in its warm color schemes, modern décor and wooden accents.
To guarantee a rich travel experience, the hotel offers Bed and Breakfast, Half-Board and All-Inclusive options, with an array of dining spots, taking you from fresh seafood catches to Mediterranean feasts, rustic Italian dishes and oriental flavors.
Location
Mövenpick Resort & Spa is located centrally, right on the Red Sea.
Take a left at the first roundabout on El Gouna Entrance road and keep going following the direction of Downtown and Mövenpick Resort, until you come across a lagoon, where you will find the entrance of the resort right in front of you.
Sheraton Miramar Resort El Gouna
About The Hotel
Built across nine islands with a stunning beachfront, the five-star Sheraton Miramar Resort El Gouna reflects tranquility by intertwining Nubian-inspired architecture with lush landscapes and turquoise sea waters, while being in walking-distance of Downtown's laid back cafes, restaurants and shops and Abu Tig Marina's scenic views, peaceful beaches and famed El Gouna nightlife.
Nubian-Inspired Escape on the Red Sea

Designed by renowned American architect Michael Graves, Sheraton Miramar Resort El Gouna's award-winning architecture is inspired by ancient Egyptian designs. The hotel is home to 339 rooms with an authentic Upper Egyptian flair that are spread across the different islands connected by wooden bridges. The rooms overlook breathtaking views of azure pools, shimmering lagoons and the hotel's scenic private beaches, offering five-star amenities that compliment the hotel's facilities, which include outdoor pools, a well-equipped gym, revitalizing spa, on-site diving center, kids' playgrounds, kid's club and kid's pool as well as daily live entertainment, reflecting the famed five-star hospitality of the Sheraton brand.
Guests are welcomed by the hotel's bold tone palette, where its brick colored façade along with beige and blue accents reflect the amity between the sea, deserts and mountains, transporting you to the vibrant color combinations of the Nubian villages that lie amidst tropical greenery and blue waters.
Five-Star Dining and Services

This upscale resort welcomes guests on a bed and breakfast or all-inclusive basis, offering them a range of decadent dining options, from international delicacies to oriental feasts and authentic Italian dishes. Appealing to families, couples and groups alike, the hotel also offers advanced state-of-the-art meeting facilities and special events facilities, serving as the ideal destination for your next occasion.
Location
Spread across nine islands, Sheraton Miramar Resort El Gouna is situated in the heart of El Gouna between Downtown and the Abu Tig Marina. Continue straight on the El Gouna Entrance road for four roundabouts until you reach the El Gouna Hospital. After the last roundabout, you will find the hotel straight ahead.
Steigenberger Golf Resort El Gouna
About The Hotel
On its own serene peninsula surrounded by tranquil lagoons, the five-star Steigenberger Golf Resort El Gouna brings Nubian flair to the charming Red Sea. Flourishing gardens lead to the secluded lagoon beaches as well as to the vast 18-hole championship golf course, offering guests complete exclusivity. Attracting golfers for its year-round sunshine, the upscale resort also appeals to couples, groups and families with its myriad of facilities.
Bringing Upper Egypt to the Red Sea

Designed by award-winning architect Michael Graves, the Upper Egyptian influence is evident in the orange and brick red tones, as well as the arched windows and domed ceilings. Spacious pools are enclosed by the hotel's 268 luxurious rooms that are decorated to reflect Nubian colors with modern facilities, boasting stunning views that vary from the lush gardens to the breathtaking lagoons. These as a backdrop make the five-star resort the perfect getaway for romantic weddings or intimate conferences.
A Luxury Resort with Five-Star Facilities

Welcoming guests on an BB or All-Inclusive basis, Steigenberger shares its facilities with Labranda Club Paradisio El Gouna, offering access to its diving and kitesurfing centers, private sea beach, watersports and dining venues. On-site, Steigenberger houses diverse restaurants with everything from oriental and seafood dishes to French delicacies, including La Rotisserie which is home to the highest point in El Gouna. Guests can dine with the view of the entire town along with the Red Sea all from the 360-degree terrace atop a tower.
While Steigenberger offers enticing facilities that include four pools and the revitalizing spa and fitness center, the five-star hotel is sheltered from the noise of the town, while still being minutes away from the vibrant activities and El Gouna nightlife.
Location
Located on its own peninsula surrounded by tranquil lagoons and golf greens, the Steigenberger Golf Resort El Gouna is characterized by elegance and exclusivity. Sheltered but not isolated, the five-star resort offers serenity while still being minutes away from El Gouna's attractions. Continue straight on the El Gouna Entrance road until the main roundabout before the golf, where you can turn right until the Golf area right across the lagoons. Take the first left, and you will find the hotel right in front of you.