After pickup from your hotel, drive to Luxor to visit the most famous monuments in all Egypt, including the temple at Karnak. After that, relax over lunch at a local restaurant in Luxor. Then get on board a Felucca, a type of sailing boat typical in Egypt to cross over the Nile to the City of the Dead (optional).

The impressive Colossi of Memnon will greet you there – the last remnants of the Temple of Amenophis III. Be enthralled by the magnificent architecture of the Valley of the Kings and visit the temple of Hatshepsut, the only female ruler of Ancient Egypt. After you've had enough time to explore the extensive monuments to your satisfaction, you will be driven back to your hotel.
► Karnak temple
the largest place of worship that was ever built. Its ancient name Ipet-it means "the most sacred of places." The temple, or, more correctly, the complex of temples, was built more than two thousand years ago by generation after generation of pharaohs. Within the complex, the great "Hypostyle Hall" is an incredible forest of giant pillars.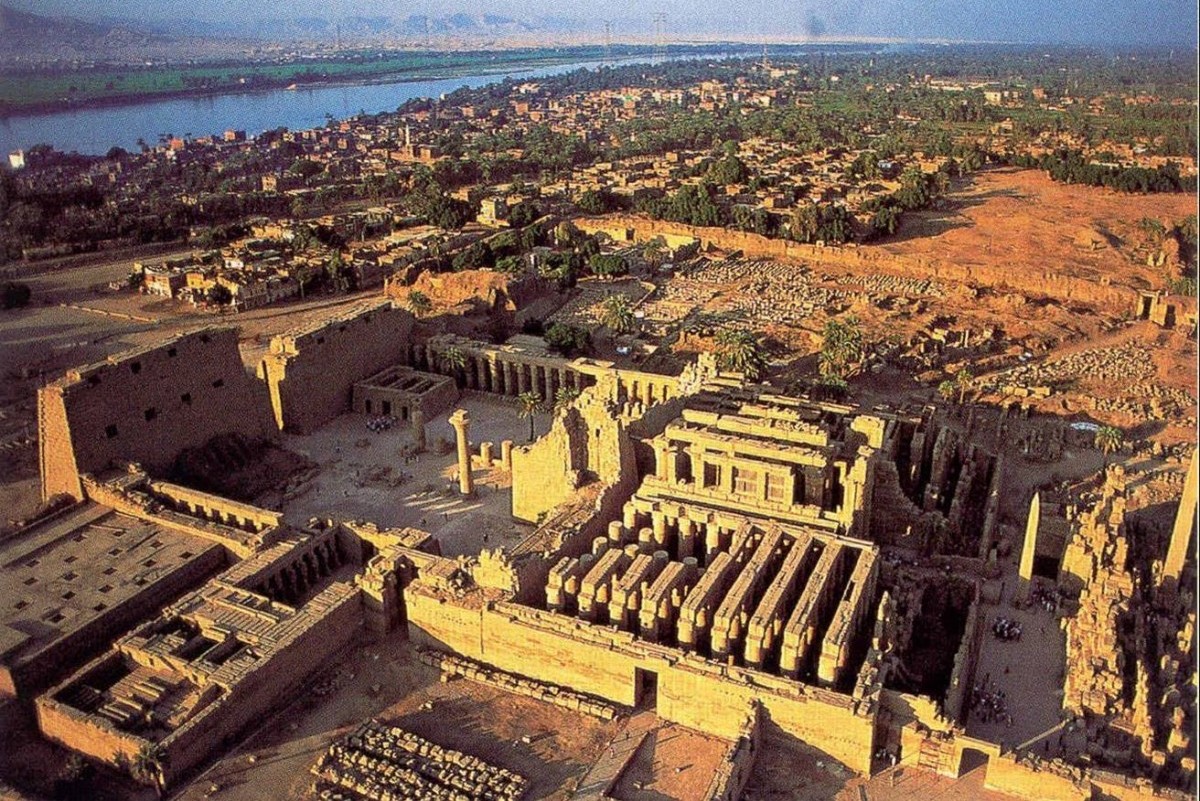 You will enjoy your Lunch on the way at a local restaurant in Luxor, then you will be visiting the West Bank of the river Nile to visit the two colossal statues of Amenhotep III
► The valley of the Kings
Once called the great Place of the Truth, this valley Called now the valley of the Kings, It is a Majestic domain of the Pharaohs who once lay in great stone Sarcophagi, awaiting immortality, The isolated valley behind Deir el Bahri is dominated by the Pyramid-Shaped Mountain Peak
(Colossi of Memnon), and then you will visit the Valley of the Kings, where the magnificent tombs discovered, those tombs were carved deep into the desert rock, richly decorated and filled with treasures for the afterlife of the pharaohs, you will visit 3 tombs.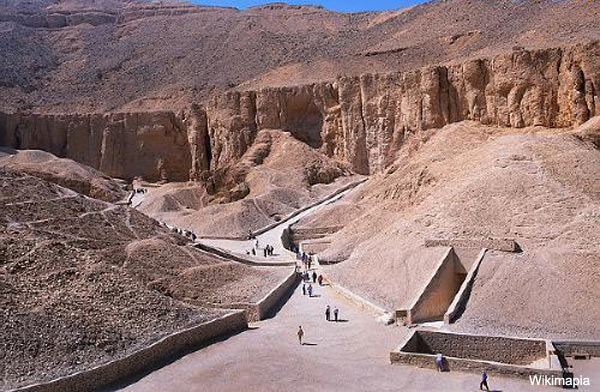 ► The colossi of Memnon
Massive pair statues Know as the Colossi of Memnon, Rising about 18 M from the plain, They are the remains of what once the largest complex on the west bank, Built by Amenhotep the Third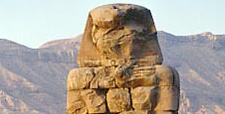 ► The Queen Hatshepsut temple
Rising out of the desert Plain, in a series of terraces, The temple of Hatshepsut Mergs with sheer limestone Cliffs of the eastern face of the Theban Mountain as if Nature herself had built this Extraordinary monument.
Later on, you will visit the Hatshepsut Temple at El Deir El Bahary, this impressive temple dedicated to the Queen Hatshepsut the only female pharaoh rises out of the desert plain in a series of terraces.
Then you will have the chance to enjoy some Free time at leisure in Luxor for shopping at the originals papyrus institutes then you will be driven back to your hotel in Hurghada
The valley of the Queens
The Valley of the Queens, also known as Biban el-Harim, Biban el-Sultanate, and Wadi el-Melikat, is a place in Egypt where the wives of Pharaohs were buried in ancient times. In ancient times, it was known as Ta-Set-Neferu, meaning - 'the place of the Children of the Pharaoh', because along with the Queens of the 18th, 19th, and 20th dynasties (1550-1070 BCE) many princes and princesses were also buried with various members of the nobility. The tombs of these individuals were maintained by mortuary priests who performed daily rituals and provided offerings and prayers for the deceased nobility.
visit Medinat Habu
is an archaeological locality situated near the foot of the Theban Hills on the West Bank of the River Nile opposite the modern city of Luxor, Egypt